Morris Takes The Lid Off At Hulamin
Morris Material Handling SA (Pty) Ltd
A purpose designed 70 ton Furnace Lid Lifting Crane was recently installed by  Morris Material Handling SA (Pty) Ltd at Hulamin's Pietermaritzburg Plant.
Morris received this prestigious order from Mechatherm International Limited, a UK based specialist in Furnace design, against stiff international competition.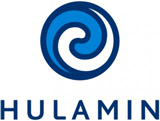 The Morris 70 ton X 12m Span Semi Portal Crane was designed and built at our works in Apex Benoni.
The function of this crane is to remove the lid from the furnace, and travel away from the furnace with the lid, allowing the furnace to be recharged with Aluminium by one of the two special 53/10 ton Morris Charge Cranes running on a gantry above the Mechatherm Furnace.
A purpose designed guided Lifting Frame with Lifting Claws is used to suspend the furnace lid.
This crane also has the ability to lower the Furnace Lid (unguided) to the floor level (approx 6 meters below) for refractory repairs or maintenance.
The furnace lid crane is operated using a radio remote control unit normally situated in the control cabin of the upper Morris charge crane.
The above specialised crane was successfully installed and handed over by our Pinetown Branch in accordance with the planned installation schedule from Mechatherm.
Paul Manegold, Hulamin's Project Engineer for the Furnace and Crane installation comments on the installation as follows:-
"The design, installation and commissioning of the melter lid lift crane adds to a long list of successful projects completed by Morris on the Hulamin site in Pietermaritzburg, and Morris remain a valued supplier of lifting equipment to Hulamin."